I could not be more pleased to work alongside these remarkable, professional and caring, individuals.
My team members are friendly, very experienced, and treat our patients like friends and family. Each team member stays on top of their continuing education and regularly bring in new ideas to share to help improve the office.
Blending skill and compassion, my team is dedicated to providing you with exceptional care and a dental experience that has you smiling!
~ Dr. Ted Hennessey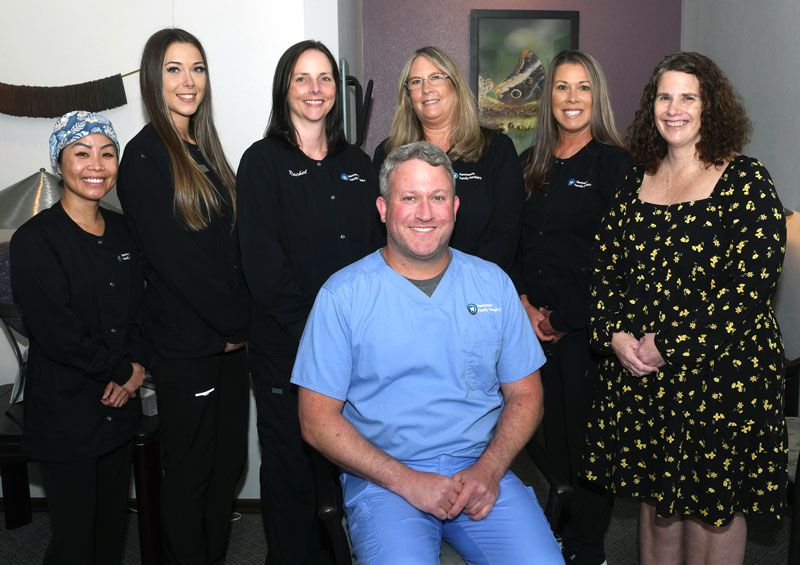 ---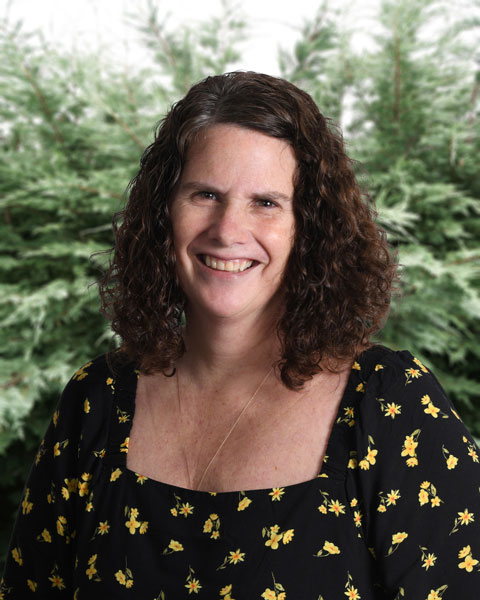 Sharon
Office Manager
I've been with this practice since 1998 and treasure all the wonderful relationships that have grown with our patients through the years. Catching up with people who've become friends and meeting those new to the office is rewarding.
As the Hennessey Family Dentistry office manager, I handle our payroll, accounts receivable and payable, and post payments. I also process and follow up on insurance claims. This is an incredible office, where we all work well together and put our patients' needs first.
Away from the office, I enjoy spending time with my young adult son, including watching him play softball. Working outside in my garden brings me joy, as does going on trips with my girlfriends, especially to Whidbey Island. I love to travel and look forward to any chance to get away.
---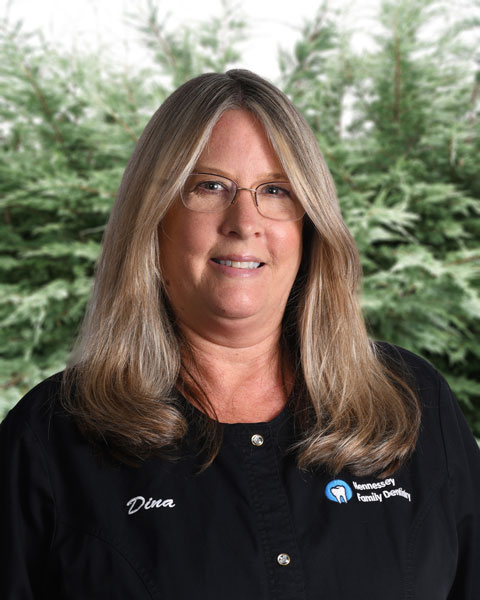 Dina
Patient Care Coordinator
With nearly a quarter century of experience working in dentistry, I have been a part of this team since 2010. I assist patients by scheduling their appointments, and help out in the back office whenever needed. I enjoy meeting new patients and their family, as well as catching up with our established patients when they come in for their six-month checkups.
I have been married for more than 30 years and have two daughters who keep me very busy with sports and other activities. My favorite activities include walking my two dogs and going to the lake on the weekends.
---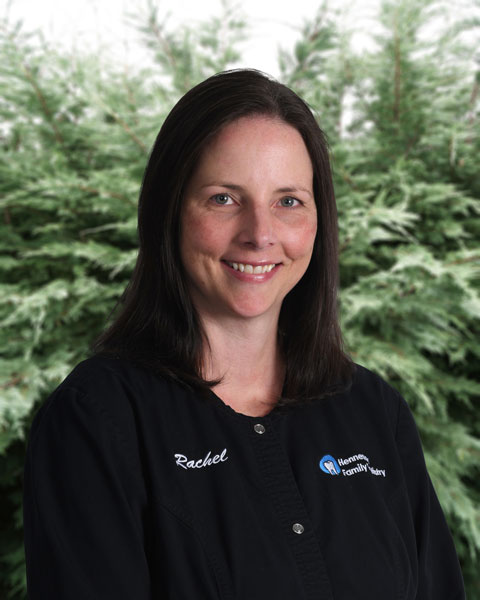 Rachel
Dental Hygienist
I started my career in 1994 and joined this practice in 2005. It has been fulfilling to develop relationships with my patients over the years, while providing each with comfortable, quality care.
As a hygienist, I help each patient develop and maintain their dental health. In addition to cleanings, I provide periodontal therapy, take X-rays, and offer personalized patient education. Like everyone at Hennessey Family Dentistry, I am committed to providing the best care to our patients with a friendly, caring attitude.
Much of my free time is spent with friends and family. My husband Jason and I have been married for 30 years – and counting. We have two adult children, Nate and Leah. I love travel, time with loved ones, trivia, and the Food Network. I also enjoy helping at my church.
---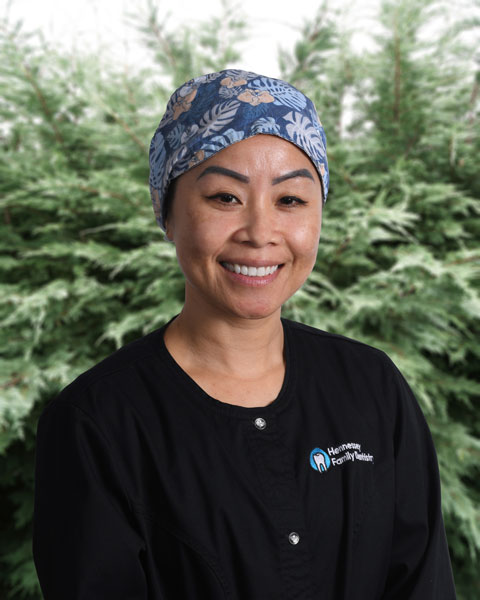 Thyla
Dental Hygienist
I started working in the dental field in 2008 and joined this amazing office in 2015. I like providing care that ensures each patient leaves with a healthier mouth than when they came in.
My focus, as a hygienist, is helping our patients understand the value of oral health and providing dental hygiene services. It is rewarding to see a healthy smile when a patient comes in for a recall visit. Dr. Hennessey is laid back and kind, our team is helpful and skilled, and we all work together to provide the best dental care to our patients.
Time away from the office is busy with many activities. I love traveling and I try to travel the world as much as I can before this body becomes old and frail. I live a fairly healthy lifestyle, working out at least four days a week. In fall and winter, I like to spend my weekends reading novels. In spring and summer, I like outdoorsy activities, including hiking, kayaking, clamming, fishing, crabbing, and road tripping.
---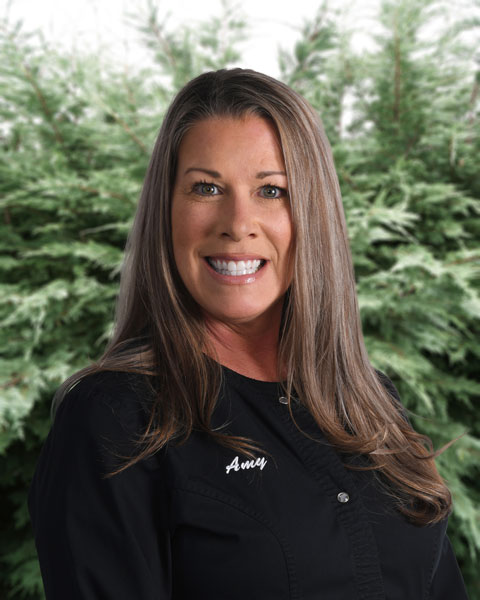 Amy
Dental Assistant
I started my career in 1995 and was welcomed to Hennessey Family Dentistry in 2016. I love working with some of the same patients that we've been seeing for years. Watching the kids grow up is very rewarding.
Much of my day is spent working chairside, assisting Dr. Hennessey with various procedures while supporting our patient. I also sterilize the clinic, organize the office, and order our supplies and products. This is an incredible office, with all of us having the same goal: giving our patients a memorable experience with the best of our knowledge. And having fun while doing so.
Married to the love of my life, we have a daughter and three sons and I have recently become a dog mom. We have two very large Labs who keep me very busy. I love gardening and using my fresh vegetables in the dishes I cook. I am living my best life and love all of it.
---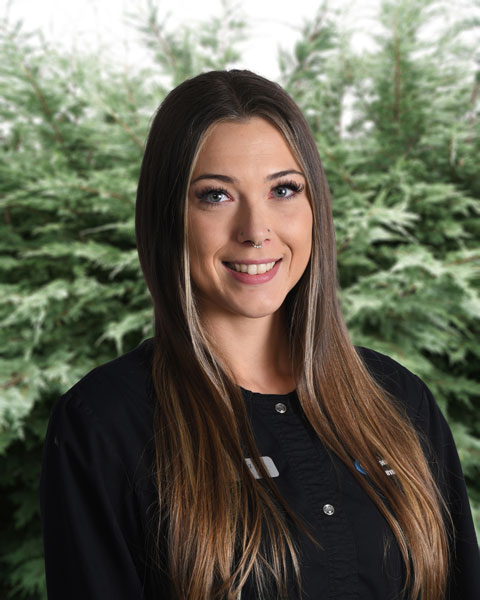 Kayla
Dental Assistant
I had the pleasure of joining Hennessey Family Dentistry in 2022. As a dental assistant, I help Dr. Hennessey with many aspects of patient care, including restorative and cosmetic procedures. To me, the most important aspect of my work is making sure each patient feels comfortable and in control of their oral health.